Description
Materials: Biothane, carbon steel, felt (removable, washable up to 30° C), various upholstery fabrics in removable velcro pads.
Versions: Optionally with 2 billets (English Girth) or with D-rings (Western Girth)
Sizes:
Size 1: Shetty (76mm wide): girth length without billets: 65cm, billet length: 30cm
Size 2: Pony (100mm wide): girth length without billets: 75cm, billet length: 40cm
Size 3: Thoroughbred – Thoroughbred (100mm wide): girth length without billets: 95cm, billet length: 55cm
Colors:
2 Base colors (black and dark brown)
6 Felt colors (black, dark brown, dark green, mottled, burgundy, red)
More than 25 colors for piping and ring loops
Fittings in silver and brass
Structure:
Due to the ingenious sandwich construction, a kind of protective chamber is created within the lunging belt in which the rings are secured and the carbon steel bow is embedded in the back third of the girth (away from the shoulder). The felt pad of the girth can be optimally inserted into the chamber by means of velcro and studs and won't stretch while cinching at the withers. The wedge-shaped upholstery can be freely positioned by means of Velcro. The felt pad made of high quality saddle pad felt is washable up to 30° C.
Adaptability:
Due to the innovative material mix, the lunging belt remains flexible in itself; The carbon steel rings offer great adaptability with sufficient moveability and is deliberately located in the back of the belt so that the shoulder and trapezius muscle are not hindered.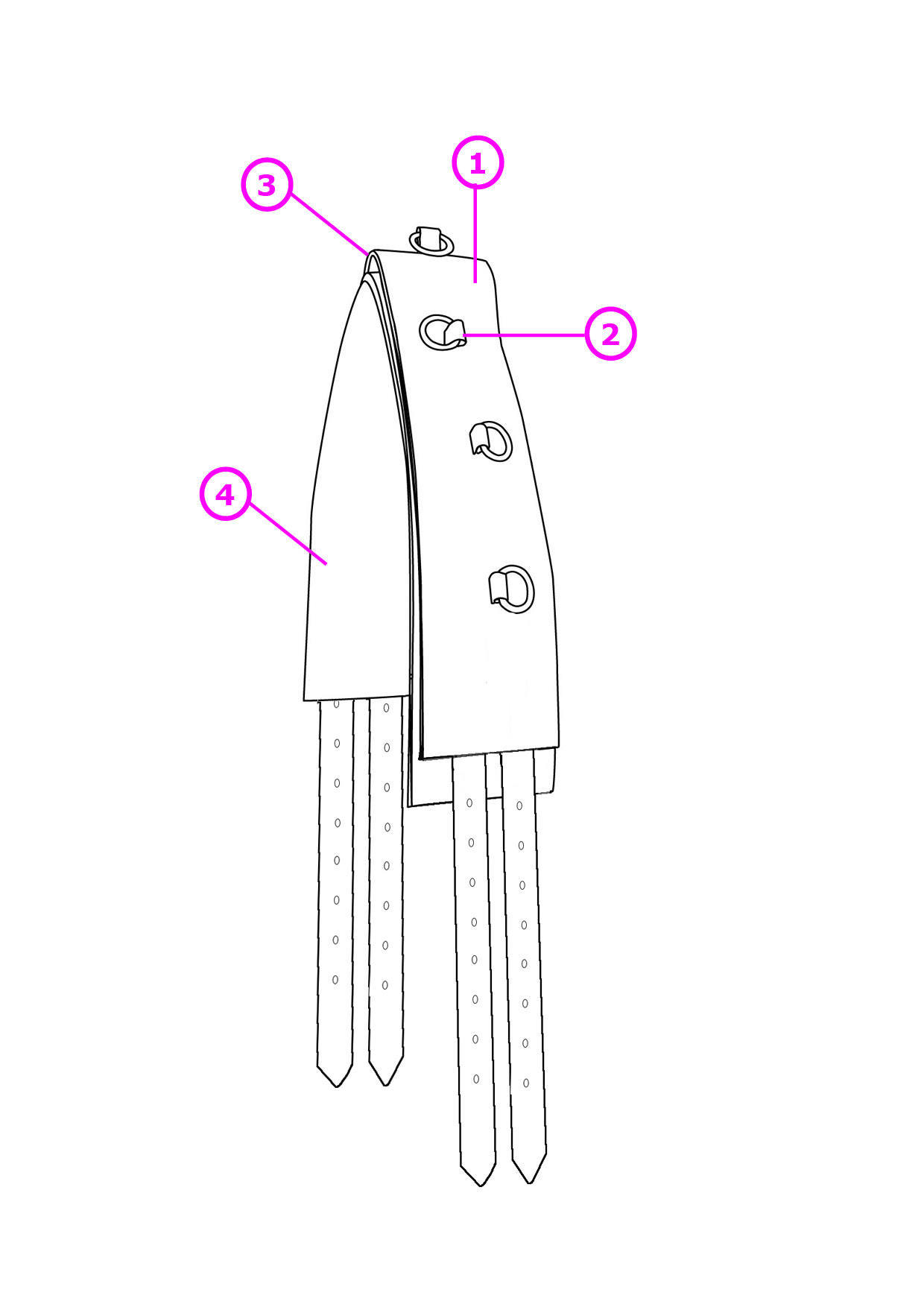 NOTE: Due to the lighting conditions during product photography and different screen settings, the color of the product may vary slightly.
---
* applies to deliveries within Germany. Please refer the button "Shipping Information" for delivery times of other countries.